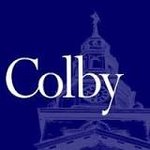 Colby College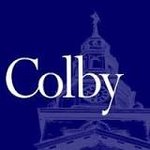 Colby College
Colby offers an academic program rooted in the deep exploration of ideas and enriched by partnerships with world-class faculty scholars. Students and professors work in tandem, pushing intellectual boundaries, testing hypotheses, and creating new approaches and solutions to complex challenges. Often, research collaborations result in coauthoring peer-reviewed articles or presenting research together at conferences. Students enjoy easy access to world-class research institutions through partnerships with the Bigelow Laboratory for Ocean Sciences and Mount Desert Island Biological Laboratory. Exceptional facilities, including state-of-the-art academic buildings and labs and one of the finest college art museums in the country, enrich the academic program. With 58 majors and 33 minors, Colby offers the ideal liberal arts and sciences environment: the variety you need for wide exploration and the depth you need to focus in your area (or areas) of interest. Along the way you'll gain the tools and experience to master any profession and adapt to any circumstance. If you're heading for a career in medicine, law, or engineering, we have the courses and advising to get you ready while ensuring you graduate with the liberal arts and sciences knowledge and skill set that will make you a better doctor, attorney, or engineer.
Programs Supporting First-Generation College Students
Open House, Fly-in, Visit

—

The Commitment Experience

Colby is committed to diversity of all kinds and seeks to enroll students who bring unique perspectives to campus. Our overnight campus visit program, The Commitment Experience, makes it possible for interested students from broadly diverse backgrounds to visit. During The Commitment Experience students get to stay overnight in our residence halls, attend classes and meet professors, tour campus, and learn about Colby from current students. All students must complete an application, available late Spring 2017, in order to be considered, and there is no fee to apply. Travel grants are available to cover a portion or all costs of your trip depending on family financial circumstances. You must be a U.S. citizen or U.S. permanent resident to be considered. Learn more about The Commitment Experience

Summer Bridge & Orientation

—

Colby Achievement Program in the Sciences (CAPS)

Colby Achievement Program in the Sciences is a model for providing promising students interested in the natural sciences with the tools to confidently succeed in research environments in college and beyond. CAPS students receive stipends of $2,500 plus room and board for the six-week summer program; all travel and off-campus activity expenses are also covered. Learn more about Colby Achievement Program in the Sciences (CAPS)

Scholars & Leadership

—

QuestBridge

In an effort to recruit and enroll even more exceptional students regardless of their ability to pay, Colby College recently partnered with QuestBridge, an organization that aims to increase the percentage of talented low-income students attending the nation's best colleges and universities. QuestBridge National College Match students receive full scholarships from the College.

Scholars & Leadership

—

Posse University Partner

Colby partners with the Posse Foundation, a college access and youth leadership development program, to welcome outstanding students who will make a difference on campus. Posse identifies public high school students who have academic and leadership potential and helps prepare them to pursue a college education. Colby selects ten Posse scholars annually, offering each student a four-year, full-tuition leadership scholarship. Learn more about Posse University Partner

Scholars & Leadership

—

Ralph J. Bunche Scholars Program

The Ralph J. Bunche Scholars Program supports students of color who demonstrate leadership potential and academic strength. Each Bunche scholar receives a stipend of $3,000 for a summer internship. Learn more about Ralph J. Bunche Scholars Program

Student Life & Support

—

First Generation to College Student Program

The First Generation to College Student Program includes current first-generation students, faculty, and staff from across campus and provides support for other Colby students throughout the college transition. The program provides information for understanding financial services, navigating campus life, meeting Colby's high academic expectations and requirements, and exploring opportunities for internships, grants, and employment. Highlights include the Student Connections Mentor Program, monthly meetings and dinners to celebrate accomplishments.
Economics, Government, Biology, Global Studies, Psychology, English

The Bridge (LGBTQ), Asian Cultural Society, Colby African Society, Campus Conversations on Race (CCOR), Four Winds (Native American), International Club, Men of Color Alliance, Gentlemen of Quality, Students Organized for Black and Hispanic Unity (SOBHU), Women of Color Alliance, Ethnic Vocal Ensemble
Cost of Attendance
Financial Aid
$30,000,000

$43,845

$21,958

10%
Applicant Academics
n/a—n/a

n/a—n/a

n/a—n/a

n/a
Deadlines